Business Auto Insurance

Protect the vehicles your business relies on with a commercial auto insurance policy from Brown & Brethour in Sunderland.
Navigating commercial auto insurance in Ontario.
A commercial auto policy is purchased to protect businesses and their owners if a claim were to arise during business-related travel. 
Whether you have one or two vehicles that your team occasionally drives, or a fleet of trucks that make up the foundation of your business, your Brown & Brethour Insurance broker will design a business auto and fleet insurance policy that fits the needs of your particular business.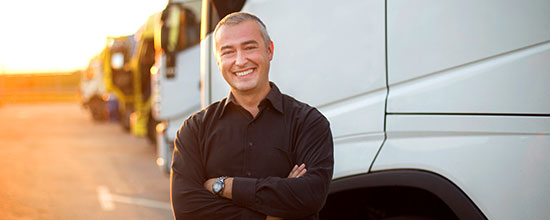 What does business auto insurance cover?
Commercial auto insurance in Ontario is different than personal vehicle insurance. Often, there are multiple vehicles to cover, and the liability from accidents or claims will extend to your business as a whole.
Commercial auto coverage that fully protects your business (and you personally) from claims can ensure your business comes through the ordeal unscathed.
Ontario commercial auto insurance can cover the following:
Comprehensive and Collision
Liability – Personal Liability & Property Damage
Accident Benefits Coverage
Protection from Uninsured Autos
Loss of Use
---
Get Started with a Free Business Auto Insurance Quote
Peace of mind is just a click away. Contact us today for a free business auto insurance quote from Brown & Brethour.
Stay Connected.
Sign up for our mailing list for insurance news, tips and updates from the Brown & Brethour team, right in your inbox.